Field Support & Patrol Support
DRP's Field Support and Patrol Support section features a number of specialty units. 
Field Support includes Air Support Unit, K9 Unit, Emergency Planning & Labour Liaison Officer, Major Incident Command, Marine Unit, Public Safety Unit and Tactical Support Unit. 
Patrol Support includes Community Safety, Community Services, Crime Stoppers, Durham Connect, Regional Duty Inspectors, Regional Reporting Centre, Traffic Services and Vulnerable Persons.
To learn more about some of these units, see below.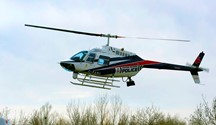 Based at Oshawa Airport, the Air Support Unit can be at the scene of any incident in the region within minutes to assist ground patrol efforts. The "cover of darkness: that criminals rely upon to evade police is now a distant memory. By targeting suspects' body heat, the helicopters thermal imaging system can detect suspects hiding in areas that had once afforded them cover. Air1's ability to safely track a suspect vehicle across our highways and residential streets also make it a formidable opponent to the often reckless driving of criminals in flight.
The Air Support Unit operates a Bell 206 Bill helicopter equipped with mission-specific equipment. Our aircraft is available 24 hours a day, 7 days a week, whether on general patrol or an on-call basis. The unit consists of two full-time Tactical Flight Officers (TFO), five part-time TFOs, and two full-time contracted pilots.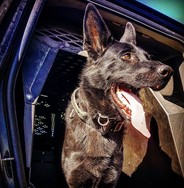 The DRPS K9 Unit was formed in 1990 with the training of the service's first police dog, Leo. Since then the unit has grown to support the region's needs and currently has 8 handlers, and 9 police service dogs (PSD).
These dogs have proven themselves over and over again with their ability to search for and apprehend criminals, conduct neighbourhood, building and area searches, assist in locating lost and missing persons, locating drugs, firearms and human remains.
Our PSDs are highly trained and must pass annual re-certification as mandated by the provincial government. Our unit is a highly visible and well respected part of the police service. Please click on items of interest for more information.
The Marine Unit patrols approximately 1,400 square kilometres of water between patrolling Lake Ontario, the weedy Lake Scugog and the unpredictable Lake Simcoe with the use of two vessels – the 38' Hike, and the 26' Zodiac. The two full-time officers and two part-time officers use these vessels in a number of diverse situations ranging from the typical warm and calm summer days, to windy, rainy, and just-above-freezing days during the colder months.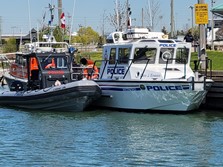 About the vessels:

38 Hike:
-Made of aluminum
-Powered by twin 260 horsepower supercharged diesel Volvo engines
-11.5 wide, 11.5 tall, weighs approximately 8 tons, holds 800 litres of fuel
-Radar and navigation devices that allow for travel in limited visibility, rough seas, at night
-Enclosed wheel house with heat and air conditioning to minimize exposure

26 Zodiac:
-Inflatable with rigid hull
-Powered by twin 200 horsepower Mercury outboard engines for rapid response
-Trailered vessel, allows for transport to Lake Scugog and Lake Simcoe
-Holds 700 litres of fuel and reaches speeds in excess of 80 km/h
-Similar capabilities for travel during difficult weather conditions
-A covered console, meaning officers are subjected to the environment frequently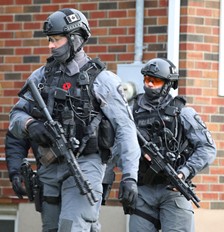 The Tactical Support Unit (TSU) responds to incidents involving hostages or forcibly confined persons, high-risk warrant service, as well as armed or barricaded persons. TSU officers require specialized skills, knowledge and training to respond to serious incidents. 

TSU is a highly disciplined, well-trained and well-equipped police resource. Members of this Unit have received additional training in dynamic entry and hostage rescue as they undertake to resolve high-risk incidents, particularly where firearms and other weapons are involved.

De-escalation of an incident through carefully planned actions and the tactical concept of "contain and talk out - negotiate - crisis intervention" successfully concludes most situations involving the Unit. Peaceful resolution of an incident is the Tactical Support Unit's ultimate goal. If an incident must be resolved through the application of approved force options, the force applied by the TSU must not be excessive in relation to the nature of the situation.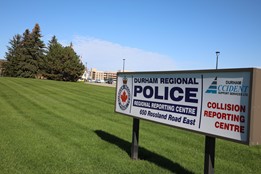 The Central Alternative Response Unit (CARU) is located on the main floor of 650 Rossland Rd, which it shares with the Collision Reporting Centre, collectively these units are known as the Regional Reporting Centre (RRC).

The mandate of the CARU is to ensure effective and efficient response to citizen-generated calls for service by any approved alternate means, including telephone reporting, online reporting and personal attendance, in a timely, accurate manner. The unit operates seven days a week from 7 a.m. to 9 p.m.

In order for a call to be eligible to be taken from CARU the following criteria must be met:
• Non-emergency call not requiring emergency service presence.
• No threat of serious physical harm.
• No potential for injury.
• No suspect on scene, known or unknown, and immediate apprehension improbable.
• Crimes not in progress.
• No scene protection required.
• No witness on scene expecting police attendance.
• Complainant exhibits no signs of emotion or trauma the might necessitate an officer to attend the scene for safety concerns.
• No motor vehicle collisions (MVCs) or Break and Enters (B & Es) can be taken. This pertains to residential and business premises.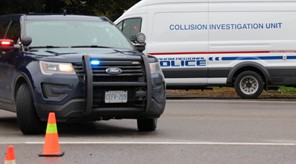 The Traffic Services Branch is further sub-divided into four components: Collision Investigation, Traffic Enforcement, Marine Patrol and Impaired Driving Investigations.
The Collision Investigation Unit (CIU) is a Collision Reconstruction Unit dedicated to the investigation of motor vehicle collisions involving serious injury or death.  The Unit was created in 1994 after the realization that expert investigation into serious collision was necessary within our Community.
Traffic Enforcement is a Unit dedicated to the enforcement of the Criminal Code and Provincial Statutes that relate to roadway safety.  Prevention is also crucial to roadway safety and forms a major part of this unit's activities.  These specialized Officers participate in a multitude of target prevention programs such as, but not limited to; R.I.D.E, "Vision Zero", Road Safety Week, "In the Zone", "Operation Impact" and "Save a Life".
Did you know DRPS has an autism and vulnerable person registry for the public?
The autism registry promotes communication that gives police quick access to critical information about a registered person with autism. This information can assist officers in communicating with, attending a residence of or dealing with an emergency involving an individual with autism. It can provide police with emergency contact information, detailed physical descriptions, known routines, favourite attractions or special needs of the individual with autism.

The Vulnerable Person Registry is an online registry promoting communication that gives police quick access to critical information about a registered person with wandering tendencies. This information can assist officers in communicating with, attending a residence of or dealing with an emergency involving a vulnerable person. Anyone who has memory problems or dementia that becomes disoriented and confused and has a tendency to wander.

Please visit the drop-down menu on our website under Online Services.